In the world of construction, efficiency and precision can mean the difference between a successful project and a costly misadventure. One area where these principles apply directly is in the realm of aggregate sifting.
Aggregates are fundamental to many construction projects, and ensuring the right size and consistency is crucial.
Enter our 4.75mm stainless steel mesh. This mesh has proven to be ideal for this purpose, and is available in sheets as small as 150cm square, all the way up to 10 x 1.2 metres. 
This brief article sets out to examine why this mesh is so useful for this purpose. 
Let's get into it….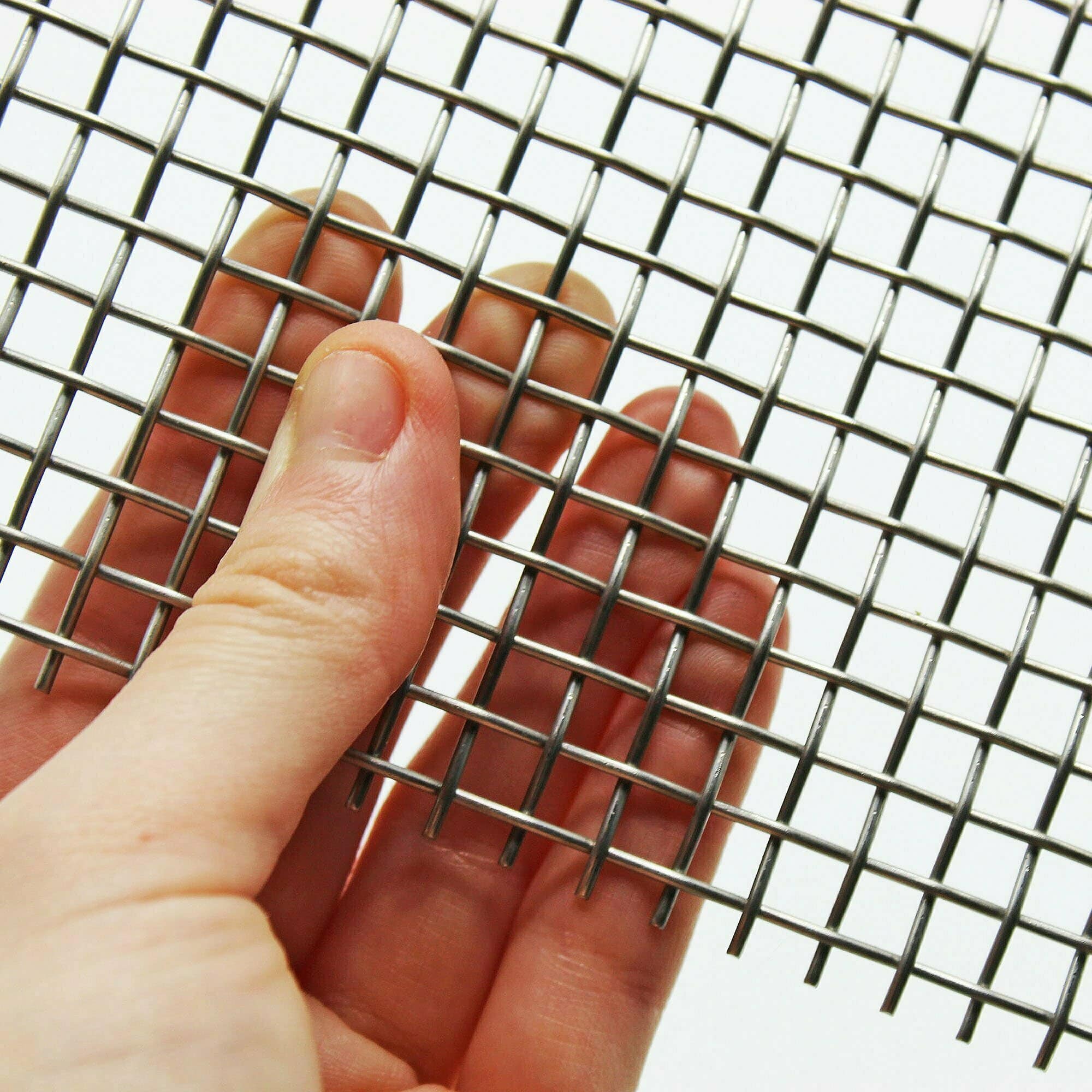 Understanding Aggregate Sifting
Before diving into the specifics of the 4.75mm stainless steel mesh, it's important to understand the role of aggregate sifting in construction.
Aggregates, often composed of crushed stone, sand, and gravel, need to be sorted and sized to fit different construction requirements. This sifting process helps in removing impurities and ensuring consistency.
There are many materials that can carry out this work. But a stainless steel filter mesh works best. 
Why 4.75mm Stainless Steel Mesh?
Durability: Stainless steel, by its very nature, is resistant to rust and corrosion, making it an excellent choice for sifting wet or damp aggregates. Its longevity means reduced replacement costs and downtime.

Precision: A 4.75mm mesh size ensures a consistent aggregate size. This is particularly crucial for construction tasks that require uniformity in aggregate sizes, such as concrete mixing or road layering.

Enhanced Efficiency: With its durable design, workers can sift larger quantities at a faster rate, speeding up the project timeline and ensuring timely deliveries.

Environmentally Friendly: The reusable nature of stainless steel mesh means less waste, which is a step in the right direction for sustainable construction.
Specifically, this hole size is ideal for blocking all significant particles, while allowing through those that are desired. 
Incorporating 4.75mm Stainless Steel Mesh Into Your Projects
For those looking to enhance construction efficiency, the adoption of 4.75mm stainless steel mesh is a decision that pays off in the long run.
Not only does it streamline the sifting process, but it also guarantees consistent results. Given its durability, it also means fewer disruptions and replacements, leading to more seamless operations.
This is a strong mesh, that can be bent by hand, but is also east to keep flat and taut. 
While the 4.75mm stainless steel mesh is possibly the best suited to this application, the world of woven wire mesh offers a plethora of options suited to different aggregate sifting needs.
Exploring these can allow construction professionals to make informed decisions and optimize their processes further. Here's a deep dive into some of the notable woven wire mesh alternatives:
Application: Ideal for finer sifting requirements. Commonly used when a finer aggregate is needed, such as in plastering or decorative concrete finishes.

Advantages: Offers greater precision for tasks that require finer aggregates. Its tight weave ensures minimal waste and high purity levels.
Application: Suitable for projects requiring slightly larger aggregate sizes, like foundational work or where higher drainage is essential.

Advantages: Provides the right balance between sifting speed and precision, ensuring aggregates are consistent but without excessively elongating the sifting process.
3. Double-Crimp Wire Mesh
Application: This mesh has a pre-crimp before weaving, ensuring the wires remain in their intended position. Ideal for heavy-duty sifting and screening in large construction projects.

Advantages: Highly durable, ensuring it stands up to the demands of larger, more intensive projects. Its design provides added strength, making it less likely to sag or deform.
4. Piano Wire Screens (High Tensile Woven Wire Mesh)
Application: Used predominantly in the quarrying industry for the high-speed sifting of aggregates.

Advantages: Its high-tensile nature makes it incredibly resilient, ideal for prolonged use. Furthermore, its smooth surface reduces the chances of aggregates getting trapped.
5. Polyurethane Screens
Application: While not a woven wire mesh, these screens offer an alternative for sifting. Often used in wet applications, they resist water and other liquids effectively.

Advantages: Highly resistant to wear and corrosion. The flexibility of polyurethane also reduces blinding, ensuring more efficient sifting.
As the construction industry continues to evolve, tools and techniques that enhance efficiency will always be in demand.
Our 4.75mm stainless steel mesh, in aggregate sifting, stands out as a material that perfectly embodies this demand.
For best results, employ a series of ever decreasing hole sizes to filter out as much of the unwanted particles as possible. 
As always, thank you for checking out our blog. We hope that this helps you with your project. We try to launch a couple of new guides every week. Eventually we will have covered everything there is to cover about mesh. 
You may be interested in our blog that explores how to build a chicken coop. 
Our goal for our blogs and help guides is to answer as many questions as possible to help to explain the possibilities of mesh to our customers.