In the world of mesh products, the debate often centres on the choice between metal and plastic. Both types have their distinct advantages and applications, making them essential in various industries. Understanding the core differences between metal and plastic mesh can aid in determining the best fit for your requirements.
In this article, we'll delve deep into the characteristics of each type and their ideal applications.
Let's get into it…
Metal Mesh 
The inherent strength of metals grants metal mesh unparalleled durability. Unlike other materials, metal mesh can withstand high temperatures, pressure, and external forces. This makes it essential in sectors like industrial filtration, security barriers, and even in architecture. Here's a breakdown of popular metal mesh materials:
Stainless Steel Mesh: Renowned for its resistance to rust and corrosion, stainless steel mesh is suitable for both indoor and outdoor applications. From food processing plants to fencing in coastal areas, its longevity and sturdiness are unquestionable. We offer stainless steel mesh in perforated metal, woven and welded types. 

Copper Mesh: Beyond its aesthetic appeal, copper mesh is utilised for its antimicrobial properties. Ideal for certain medical applications and EMI (Electromagnetic Interference) shielding, copper provides a mix of beauty and functionality.

Aluminum Mesh: Known for its lightweight properties, aluminum mesh is often chosen when weight is a concern. It is rust-resistant and finds extensive use in ventilation systems, car grilles, and certain decorative applications. We specialise in woven and perforated metal types. 
Plastic Mesh
While plastic mesh may not offer the same level of strength as metal, modern plastics have been engineered to be highly durable. They resist corrosion, UV rays, and are often lightweight, making them suitable for applications where weight and corrosion might be a concern.
Our plastic balcony mesh is very long-lasting indeed. 
Flexibility and Malleability
Metal Mesh:
Metals, depending on their type and gauge, possess varying levels of malleability. This feature allows metal mesh to be customised and molded according to specific requirements.
Fine-woven Meshes: These are typically more flexible, suitable for applications like filtration where precision is paramount. Fine woven wire mesh cloth is speciality of our. 

Galvanised Steel Mesh: While inherently strong, the galvanising process also ensures that the mesh remains malleable. It's a popular choice for construction reinforcements and barriers. Galvanised welded mesh in 1″ and 1/2″ hole sizes is a particularly popular material.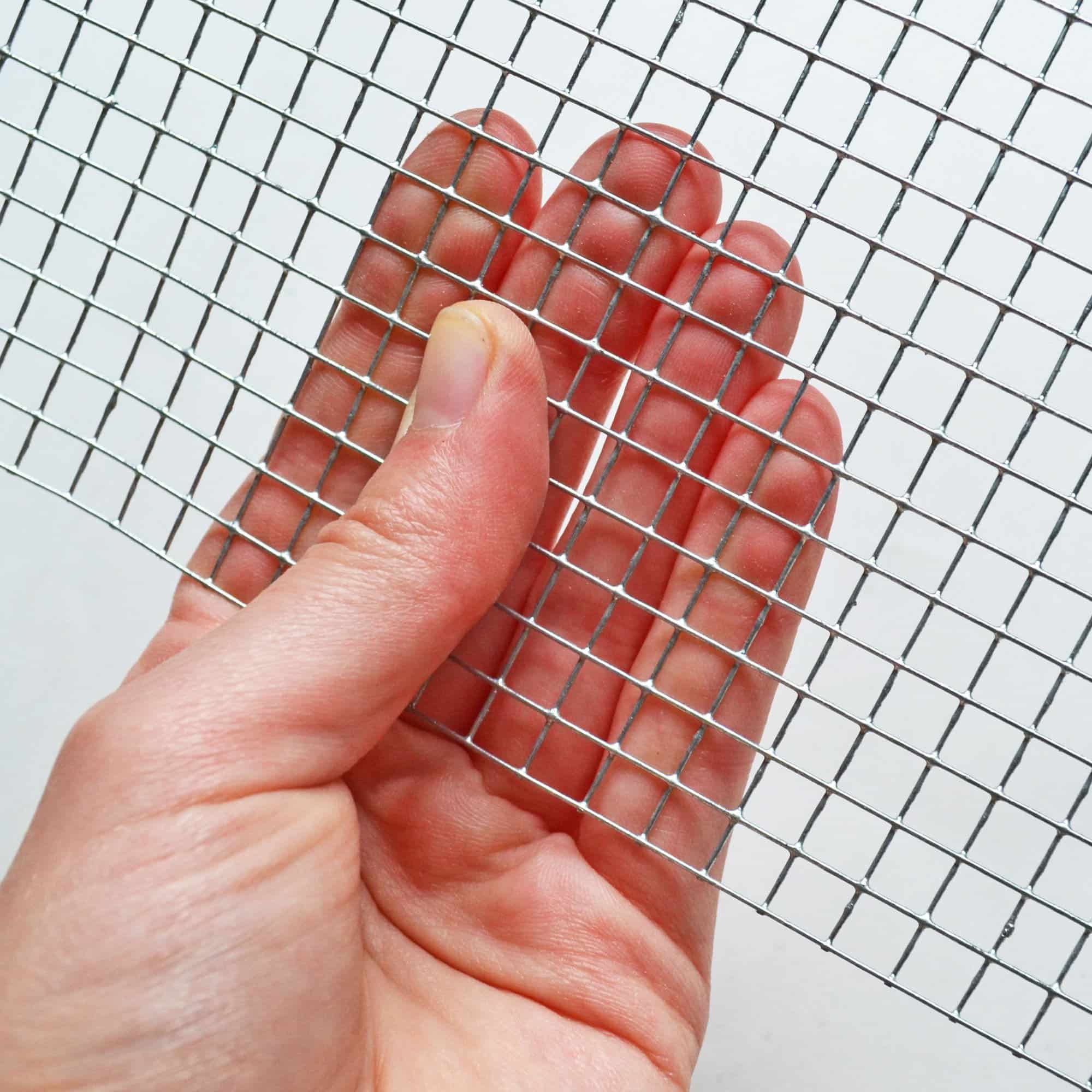 Plastic Mesh:
Generally more flexible than metal, plastic mesh can be easily molded and cut into desired shapes and sizes. This makes it a preferred choice for decorative elements, crafts, and certain garden applications.
Resistance To Environmental Factors
Metal Mesh:
The composition of metals ensures that metal meshes can withstand a plethora of environmental conditions.
Stainless Steel and Galvanised Mesh: These are particularly resistant to rust, making them suitable for use in areas exposed to moisture, such as marine environments or outdoor enclosures.

Bronze and Brass Mesh: These are less susceptible to corrosion and are often used in decorative features, as well as in certain filtration processes where their resistance to chemicals is beneficial.
Plastic Mesh:
Being non-reactive to most chemicals and resistant to rust, plastic mesh can be an excellent choice for environments where chemical exposure or moisture is a concern.
Metal Mesh:
With its inherent shine and sleek appearance, metal mesh is a staple in modern design projects. Its reflective properties and the ability to be coated or painted grant architects and designers creative freedom.
Decorative Mesh Panels: These are often used in corporate buildings, hotels, and even homes to provide a blend of privacy and aesthetic appeal.

Metal Facades: Architects are leveraging metal mesh for its play on light and shadow, allowing for dynamic visual experiences on building exteriors.
Plastic Mesh:
Available in various colors and designs, plastic mesh offers versatility in aesthetic appeal. It can be used in applications where visual attractiveness, combined with functionality, is vital.
Metal Mesh:
While the initial investment might be higher than some alternatives, the longevity and durability of metal mesh often make it a more cost-effective solution in the long run.
Maintenance: Metal meshes, especially those made of stainless steel or aluminum, often require minimal maintenance, saving costs over time.

Life Span: Given their durability, metal meshes can outlast their counterparts, making them a wise investment for long-term projects.
Plastic Mesh:
Often more affordable upfront, plastic mesh is a go-to for temporary or one-time-use scenarios. It's also an economical choice for large-scale projects where budget constraints exist.
The choice between metal and plastic mesh boils down to the specific needs of a project. While metal mesh offers unparalleled durability and a sleek look, plastic mesh provides flexibility, resistance to environmental factors, and often a more budget-friendly option. By understanding the differences between metal and plastic mesh, you can ensure that you choose the right material for your project's success.
As always, thank you for checking out our blog. We hope that this helps you with your project. We try to launch a couple of new guides every week. Eventually we will have covered everything there is to cover about mesh. 
You may be interested in our blog that explores how to build a chicken coop. 
Our goal for our blogs and help guides is to answer as many questions as possible to help to explain the possibilities of mesh to our customers.